News
2022-01-01

2022-01-31

Published: 01/01/2022

Jak rozpocząć Nowy Rok? Mamy dla Ciebie wiele propozycji. Sprawdź co wydarzy się w styczniu w województwie lubelskim i wybierz coś dla siebie. Czekają na nas wspaniałe koncerty noworoczne, elektryzujące wystawy i aktywności na świeżym powietrzu. Nie zwalniamy tempa i przytupem rusza ...

 

2021-12-22

2022-01-27

Published: 28/12/2021

Baśniowy, nieoczywisty, intrygujący, czarujący... Taki Lublin możemy podziwiać na 134 zdjęciach, które wpłynęły do V edycji Konkursu fotograficznego #LublinTravel, organizowanego przez Lubelską Regionalną Organizację Turystyczną. ...

 

2021-12-12

2022-02-28

Published: 25/12/2021

Wieczory są długie ale Lublin nie śpi i zaprasza do skorzystania ze swoich zimowych atrakcji. Warto pospacerować po centrum miasta rozświetlonego wyjątkowymi świątecznymi iluminacjami, wziąć udział w bogatym programie Festiwalu Bożego Narodzenia, czy odwiedzić park iluminacji w Ogrodzie ...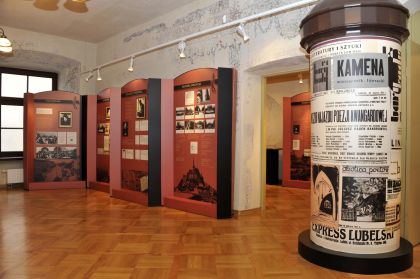 Museum commemorates and promotes the life and works of popular Lublin writers – Konrad Bielski, Józef Łobodowski, Kazimierz Andrzej Jaworski, Antoni Madej and Józef Czechowicz (1903-1939) – considered to be one of the greatest polish poets of the 20th century.
ul. Złota 3
20-112 Lublin

Tel. +48 81 532 30 90
www.muzeumlubelskie.pl


Offer available with the Tourist Card.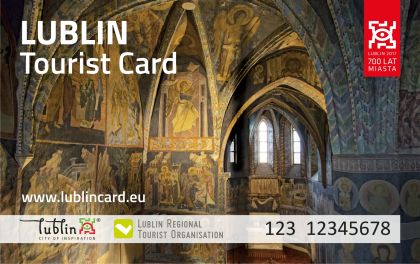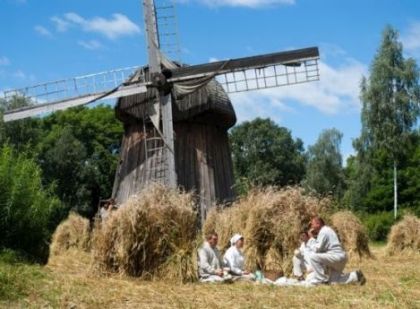 While walking around the picturesque Open Air Village Museum it's hard to resist the impression of travelling back in time. One can find here meticulously restored village huts, wooden Christian and Orthodox churches, or a windmill. The Museum is divided into seven regional parts: Lublin Upland, Roztocze, Powiśle, Podlasie and Polesie Lubelskie, Nadbuże, as well as mansion area and small town.
al. Warszawska 96
20-824 Lublin
+48 81 533 85 13
+48 81 533 31 37
www.skansen.lublin.pl
skansen@skansen.lublin.pl
Offer available with the Tourist Card.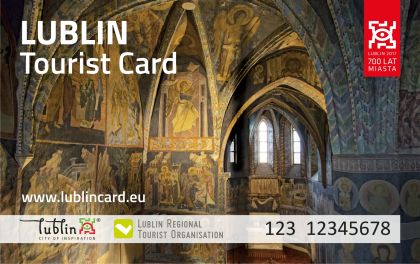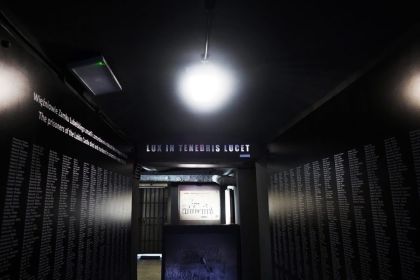 The Museum of Martyrdom "Pod Zegarem" is located in the cells of the former Gestapo arrest. The exhibition presents the profiles of prisoners, both during their detention as well as their subsequent fate. Admission to the museum is free.
Opening hours:
Tue. - Sat.: 9.00 - 16.00
ul. Uniwersytecka 1
20-029 Lublin
tel. +48 887 750 010
www.muzeumlubelskie.pl
zegar@muzeumlubelskie.pl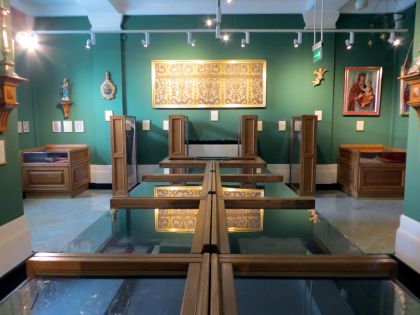 In the museum situated in the Metropolitan Seminary in Lublin one can see the incunables, old prints, and examples of the sacral art being in the posession of the seminary. Admission to the museum is free.
Opening hours:
Mon., Tue., Thu., Fri.: 9.00 - 15.00
Wed.: 11.00 - 17.00
ul. Prymasa Stefana Kardynała Wyszyńskiego 6
20-950 Lublin
2021-12-15

2022-01-31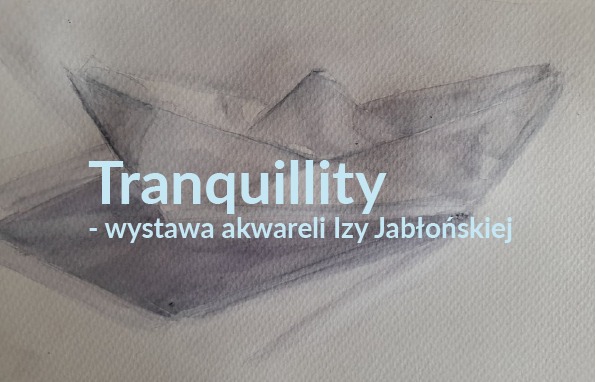 Fundacja Szpilka zaprasza na wystawę akwareli Izy Jabłońskiej.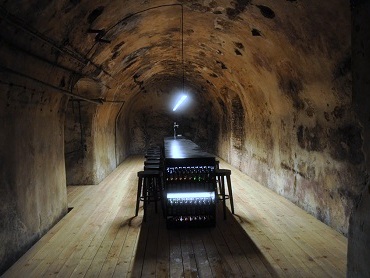 Mysterious histories, not so obvious places, dark nooks, and meetings with ghosts. You can see Lublin from "below" as well. Or are you scared?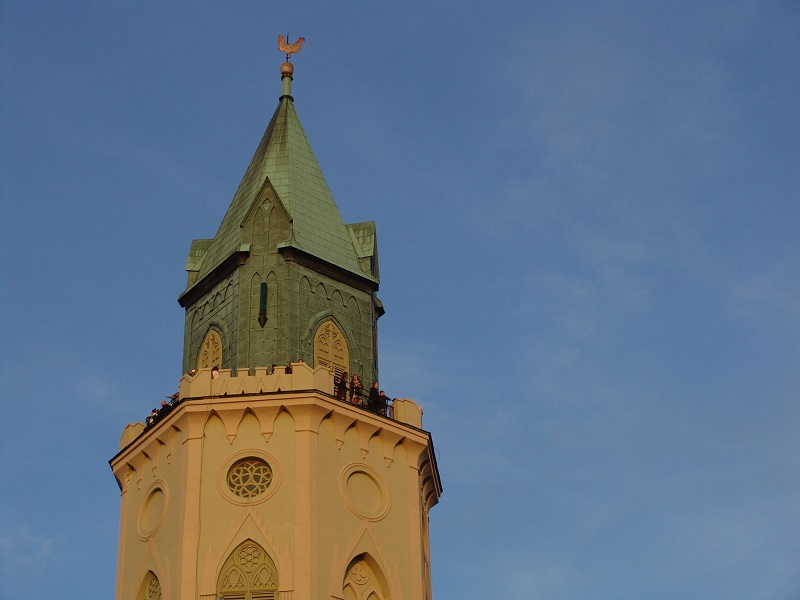 "On its tower a tin cock fluttered, another - bore a clock that hummed a tune" - this is the beginning of A poem about Lublin by Józef Czechowicz. According to the legend, said tin cock, standing on the top of the Trinitarian Tower, used to warn the citizens about upcoming danger. Today it allegedly crows when a chaste maiden walks through the gate in the tower...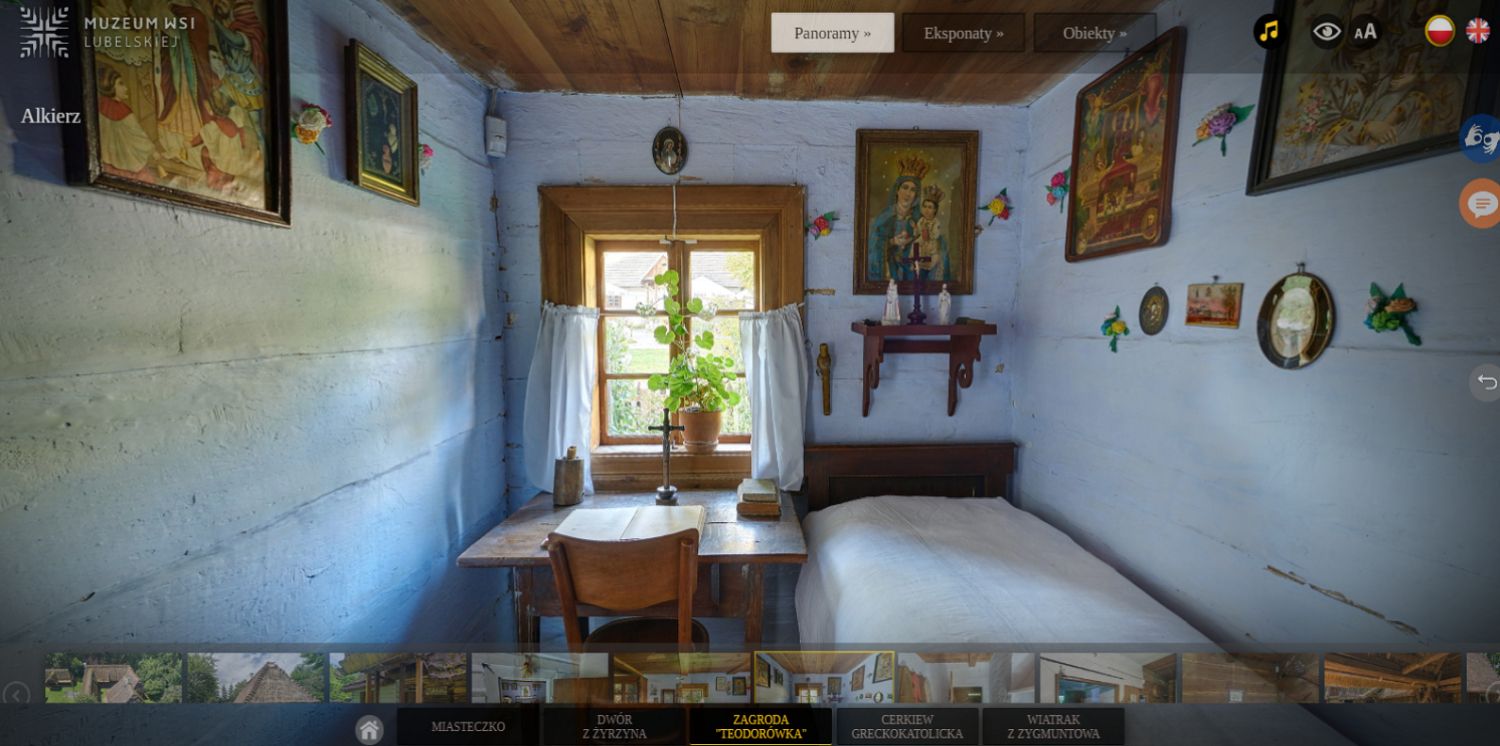 Zwiedź Muzeum Wsi Lubelskiej nie wychodząc z domu. Wirtualny spacer oferuje możliwość zobaczenia wiatraka z Zygmuntowa, zagrody z Teodorówki, domu podcieniowego z Wojsławic, dworu z Żyrzyna oraz cerkwi z Tarnoszyna - w sumie 5 obiektów, 9 ekspozycji i 24 wnętrza, w tym również zakątki nie dostępne na codzień dla zwiedzających. Bogate opisy dostępne są w wersji polskiej i angielskiej, a także w Polskim Języku Migowym.
Więcej informacji na skansen.lublin.pl
2021-12-04

2022-02-27
Gdyby tylko przedmioty potrafiły mówić... . Odwiedź zamek lubelski i zachwyć się precjozami, które niegdyś należały do polskich królów. Muzeum Narodowe w Lublinie we współpracy z Zamkiem Królewskim na Wawelu zabierze Cię w wyjątkową podróż do czasów świetności królewskiego zamku w Lublinie. Zobaczysz na własne oczy między innymi monarsze kosztowności, zachwycające arrasy, bogate oprawy ksiąg czy numizmaty.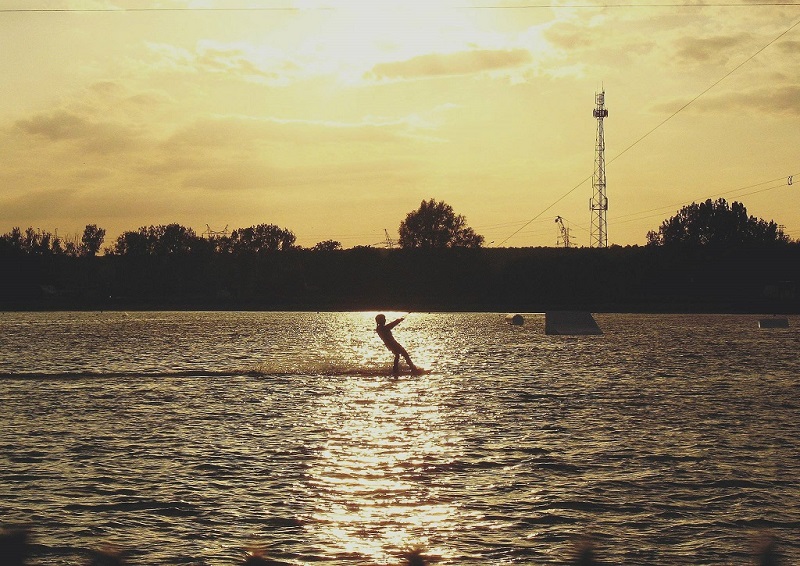 The Zemborzycki Reservoir, sometimes called the "Lublin Sea", lies in the floodplains of the village of Zemborzyce. It is fed by the Bystrzyca river. The reservoir was built in the years 1970-1974 with a large participation of Lublin residents, under the so-called social act.