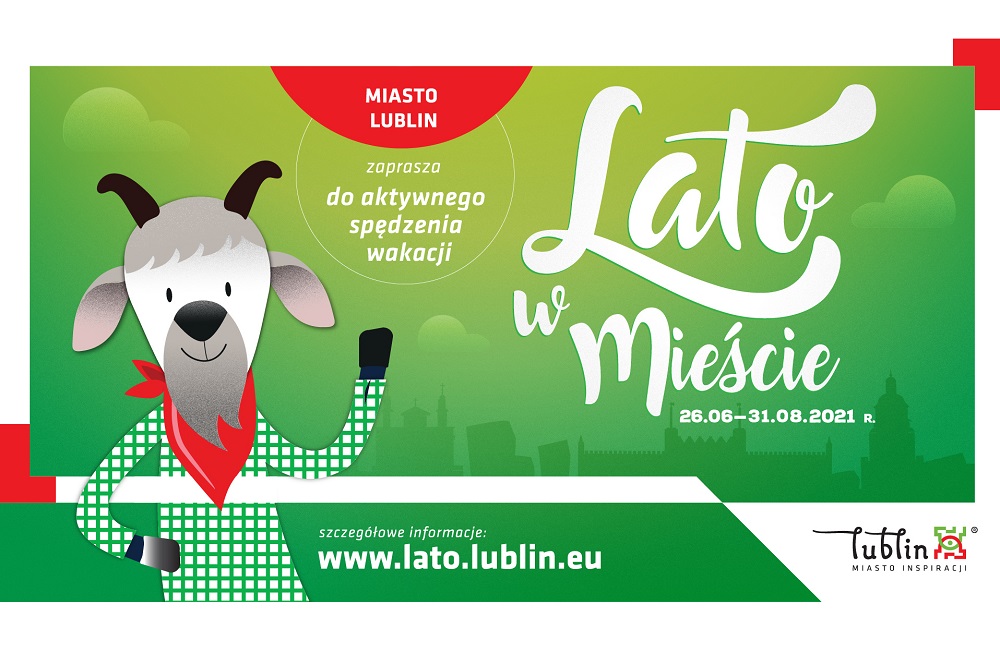 Lato w mieście? Lublin od podszewki to propozycja Lubelska Regionalna Organizacja Turystyczna dla najmłodszych na kreatywne spędzenie czasu w wakacje. W myśl powiedzenia "cudze chwalicie, swego nie znacie" uczestnicy warsztatów będą odkrywali ciekawe miejsca w wybranych dzielnicach Lublina. Pod okiem doświadczonych animatorów kultury i przewodników miejskich, dzieci dowiedzą się jak docierać do interesujących informacji i miejsc. Nauczą się o nich pisać, a także je rysować i fotografować. Pięciodniowe warsztaty pozwolą na stworzenie swoistego przewodnika po dzielni ...
2021-06-01

2021-06-30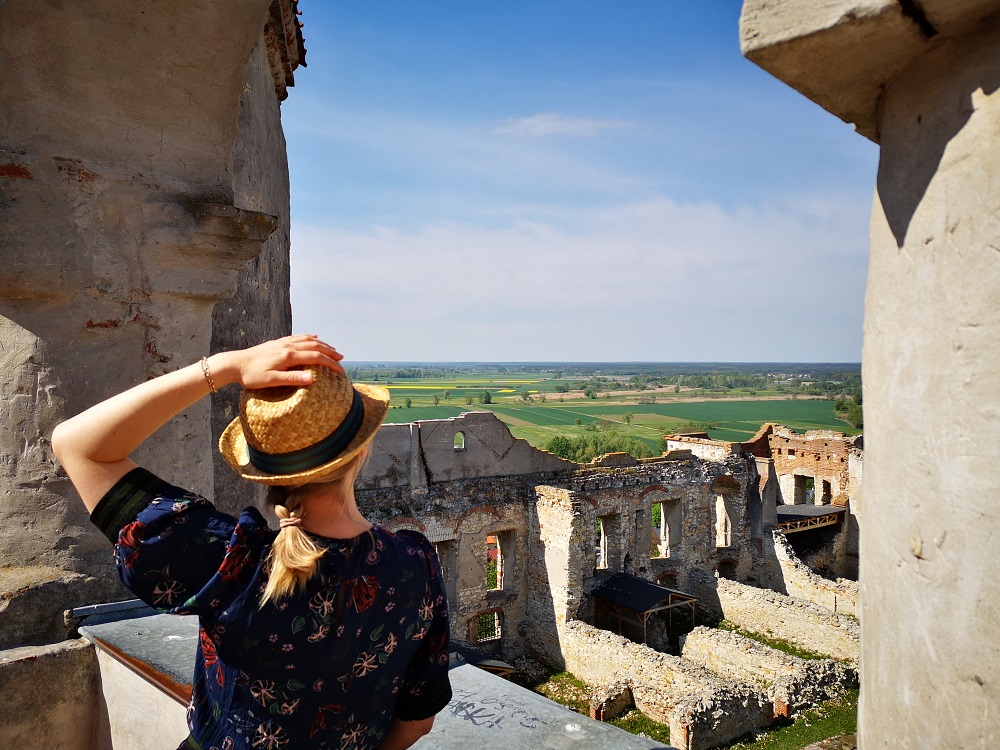 Od magicznej Nocy Kultury w Lublinie, przez wyjątkowy Festiwal Inne Brzmienia do pasjonujących spacerów z przewodnikiem po Lublinie, Zamościu i Kazimierzu Dolnym. Jeżeli wolisz spędzać czas aktywnie, skorzystaj z propozycji spływów kajakowych po rzece Wieprz i imprez rowerowych w Puławach, Białej Podlaskiej, Zamościu i Roztoczu. Sprawdź co wydarzy się w czerwcu w województwie lubelskim! [artykuł aktualizowany] ...
2021-06-10

2021-09-02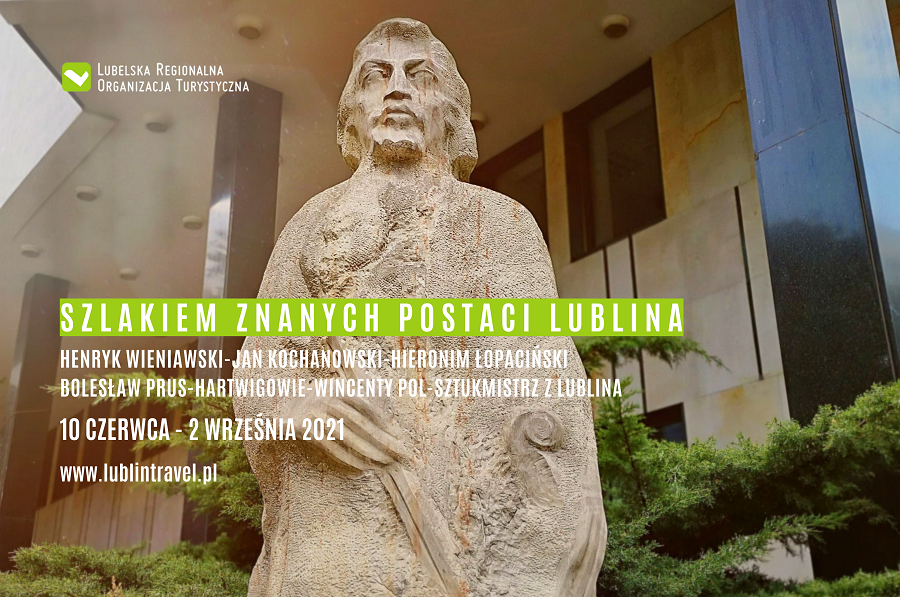 Wielowiekowa historia Lublina została zapisana w zbiorowej pamięci dzięki ludziom, którzy poprzez twórczość wnieśli wyjątkową wartość w losy miasta. Lubelska Regionalna Organizacja Turystyczna zaprasza na cykl prezentacji i spacerów pt. Szlakiem znanych postaci Lublina, które poprowadzi Pani Irena Kowalczyk, przewodniczka oraz autorka wielu przewodników na temat Koziego Grodu. ...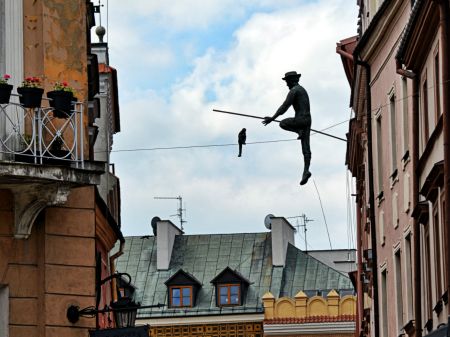 3 czerwca 2021 wypada Uroczystość Najświętszego Ciała i Krwi Chrystusa. W tym dniu zapraszamy do odwiedzin w Lubelskim Ośrodku Informacji Turystycznej i Kulturalnej w godzinach 12.00-18.00. Oferujemy bogaty wybór pamiątek oraz możliwość skorzystania z audioprzewodników, wypożyczalni rowerów czy przechowalni bagażu. Co jeszcze będzie dostępne dla zwiedzających w Lublinie i regionie tego dnia? Sprawdziliśmy! ...
2021-05-21

2021-05-23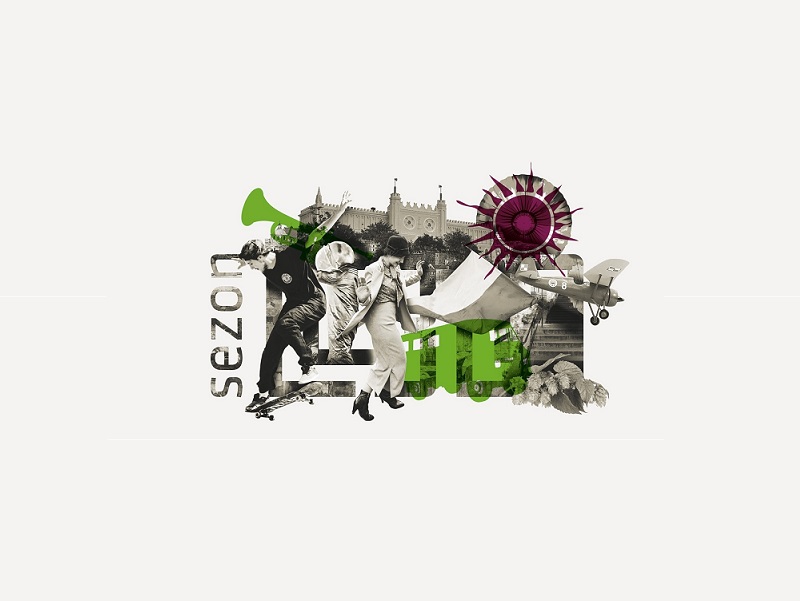 It's time for the 10th edition of Season Lublin that will take place between 21 and 23 of May 2021. This year we are celebrating a couple of anniversaries important for the city's history: the first free elections in Poland, the launch of the Vetter's family brewery, production of the Lublin-51, a cult car by the FSC Lublin Automotive Factory, and production of the first airplane in the Plage and Laśkiewicz factory. We will also celebrate the hundredth birth anniversary of the Lublin poet, Julia Hartwig. Propositions prepared within Season Lublin will introducece these events to the tourists ...
2021-05-15

2021-05-15
Nie spać, zwiedzać! 15 maja popularne powiedzenie nabierze dosłownego znaczenia. Noc Muzeów w Lublinie zapowiada się naprawdę ekscytująco. Sprawdź ofertę muzeów i ruszaj w nocną przygodę pełną pozytywnych wrażeń! ...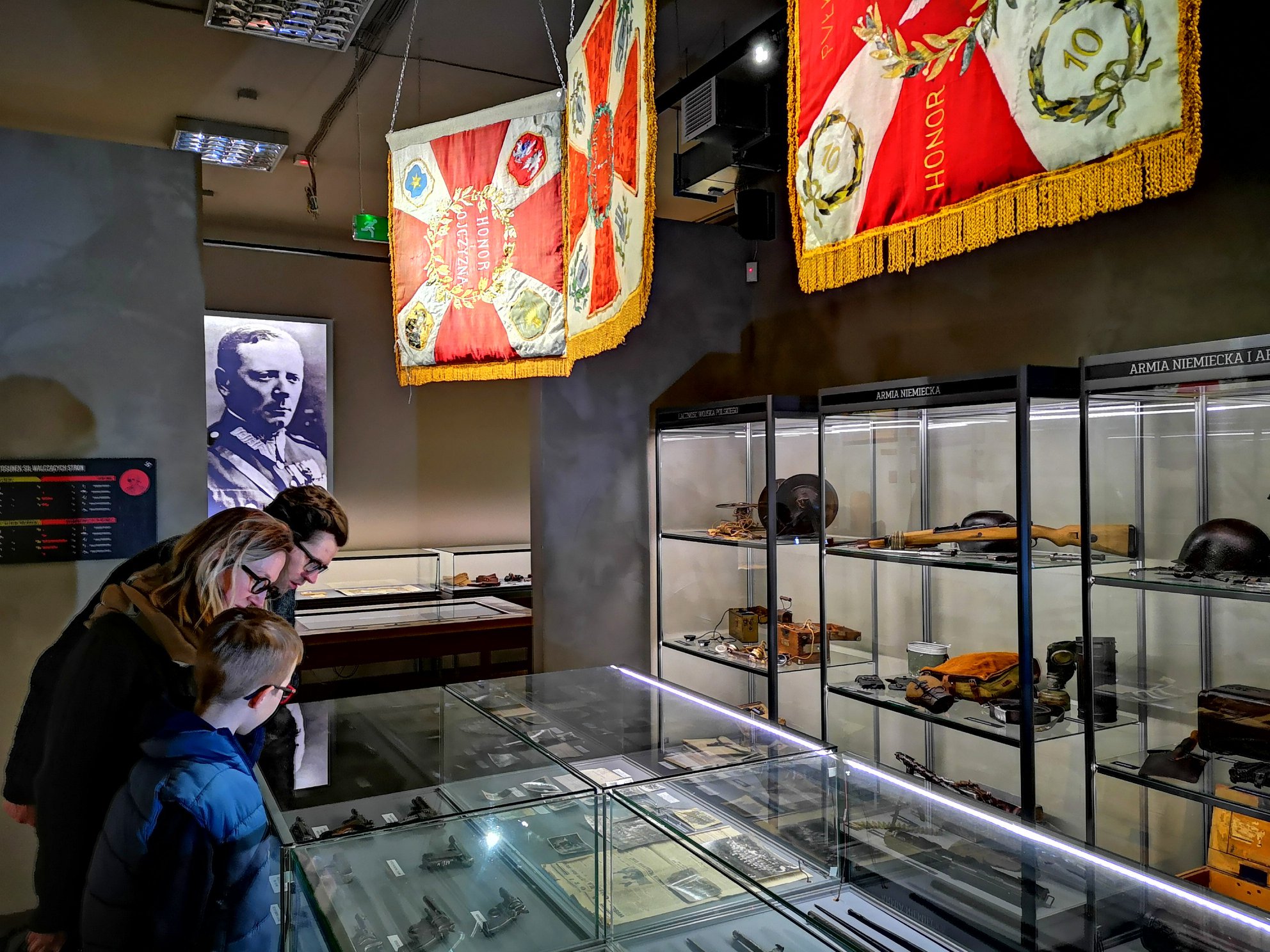 Od 4 maja 2021 r. muzea oraz galerie sztuki ponownie zapraszają w swoje progi. Już teraz możecie zwiedzić m.in. Muzeum Wsi Lubelskiej, Muzeum Zamoyskich w Kozłówce, Muzeum Sił Powietrznych w Dęblinie, Muzeum Czartoryskich w Puławach czy Muzeum Nadwiślańskie w Kazimierzu Dolnym. ...
2021-05-03

2021-05-03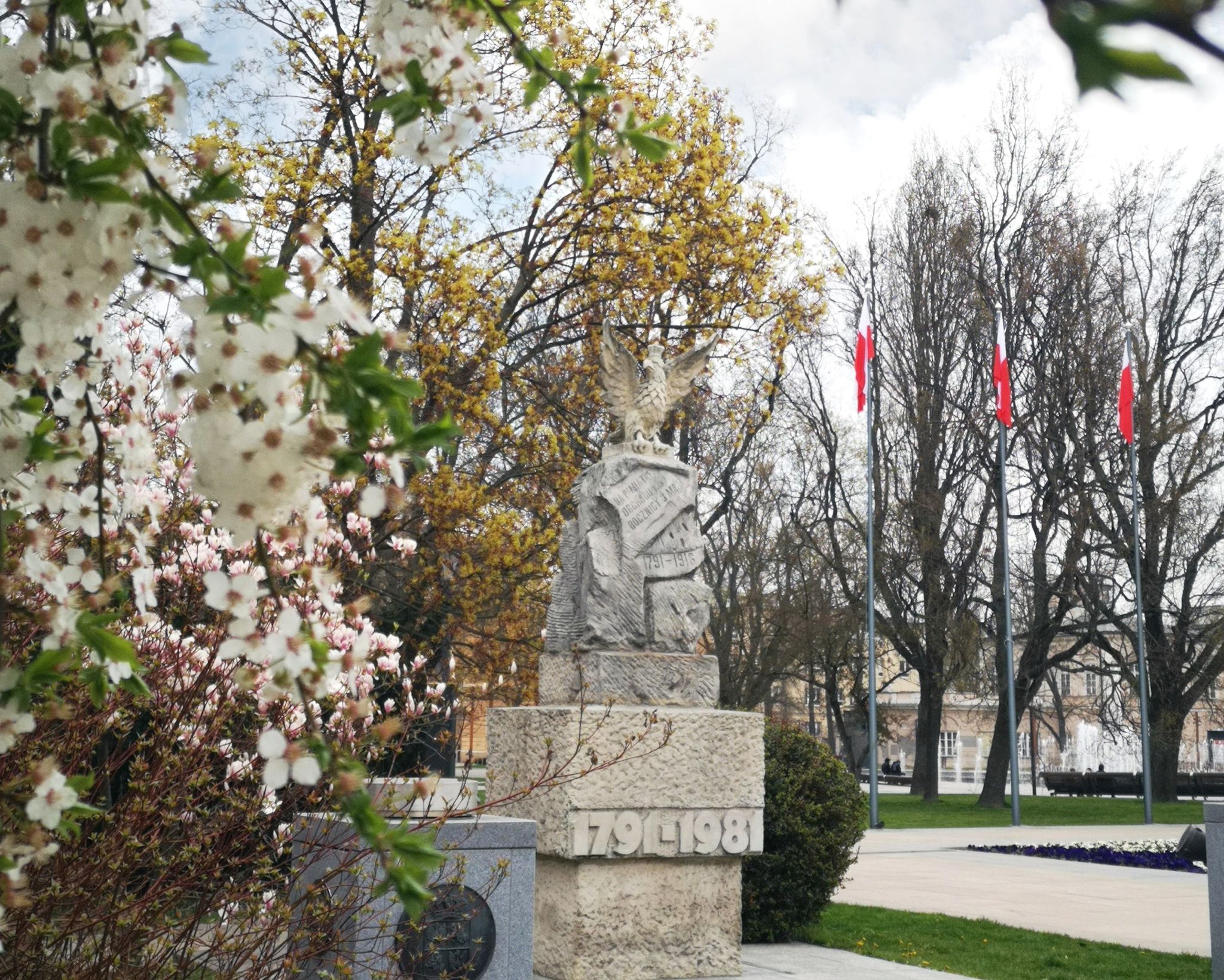 Świętujemy 230. rocznicę uchwalenia Konstytucji 3 Maja - pierwszej w Europie i drugiej na świecie spisanej konstytucji. Lubelskie obchody rozpocznie msza święta w intencji Ojczyzny w archikatedrze lubelskiej o godz. 10.00. Podczas oficjalnej części wydarzenia na placu Litewskim przedstawiciele Komitetu Honorowego złożą kwiaty pod pomnikiem Konstytucji 3 Maja na placu Litewskim, w imieniu wszystkich mieszkańców województwa lubelskiego. Zostanie odegrany hymn państwowy oraz pieśń "Witaj majowa jutrzenko". W programie również apel pamięci i salwa honorowa. ...
2021-04-29

2021-05-03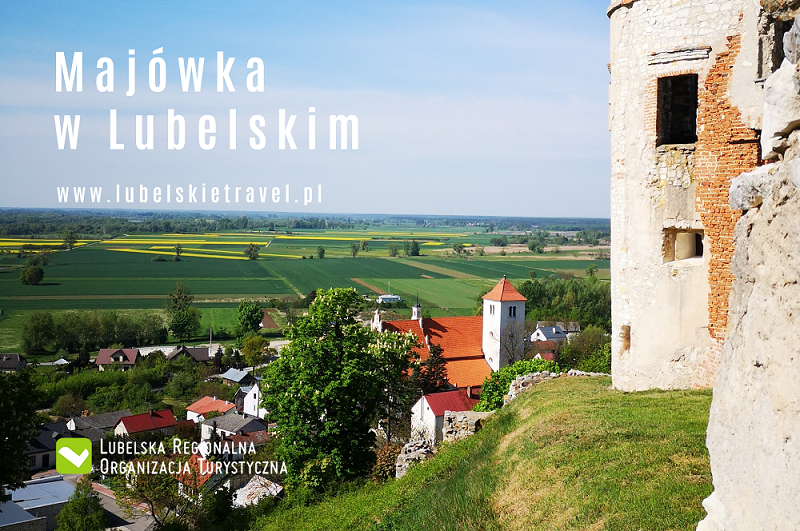 Czas na Majówkę w Lubelskim! Czekają na Was takie atrakcje jak m.in. zwiedzanie z przewodnikiem Lublina, Kazimierza Dolnego i Zamościa, spływ kajakowy po Bugu, rejsy statkiem po Wiśle, spacery po ścieżkach przyrodniczych w Poleskim i Roztoczańskim Parku Narodowym, wspaniałe zespoły pałacowo-parkowe w Kozłówce, Puławach i Białej Podlaskiej, ogrody zoologiczne i botaniczne, wystawy plenerowe, a nawet... loty balonem lub szybowcem! Przygotowaliśmy listę dostępnych atrakcji i pomysłów na to, jak dobrze wykorzystać pierwszy majowy weekend. ...
2021-04-17

2021-05-31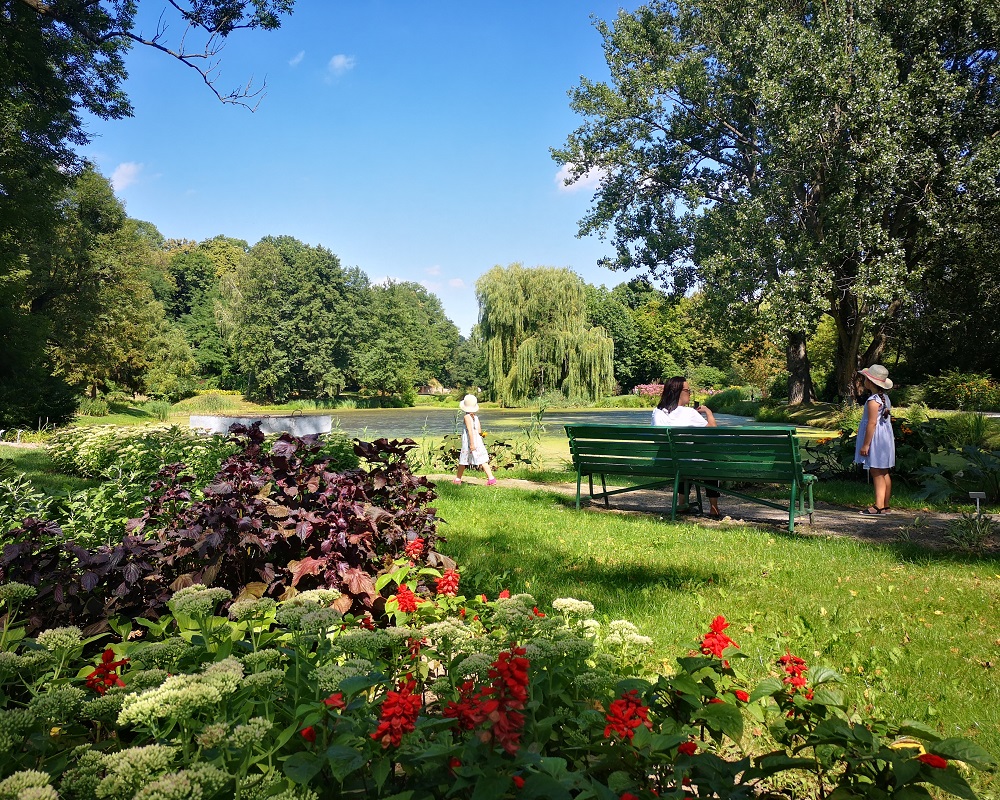 Od soboty 17 kwietnia Ogród Botaniczny Uniwersytetu Marii Curie Skłodowskiej w Lublinie ponownie zaprasza w swoje progi po zimowej przerwie. Wiosenna aura i związane z tym kwitnienie roślin zachęcają do spacerów ogrodowymi alejkami i wypoczynku wśród pięknej przyrody. ...