2021-12-01

2021-12-31
Panie i Panowie! Mikołaj pędząc swoimi saniami nad województwem lubelskim z wrażenia upuścił worek z prezentami. Z worka wysypały się dziesiątki świetnych wydarzeń a wiatr rozwiał je po malowniczych, przypruszonych śniegiem lubelskich miastach, miasteczkach i wsiach. Przed nami grudzień pełen atrakcji. Festiwal Bożego Narodzenia, Zamojskie Kolędowanie, Mikołajki Folkowe oraz liczne bożonarodzeniowe jarmarki skąpane w blasku świątecznych iluminacji i pachnące tradycyjnymi przysmakami. Najwyższa pora sprawdzić co się wydarzy i zaplanować piękny czas w Lubelskiem. & ...
2021-10-22

2021-11-30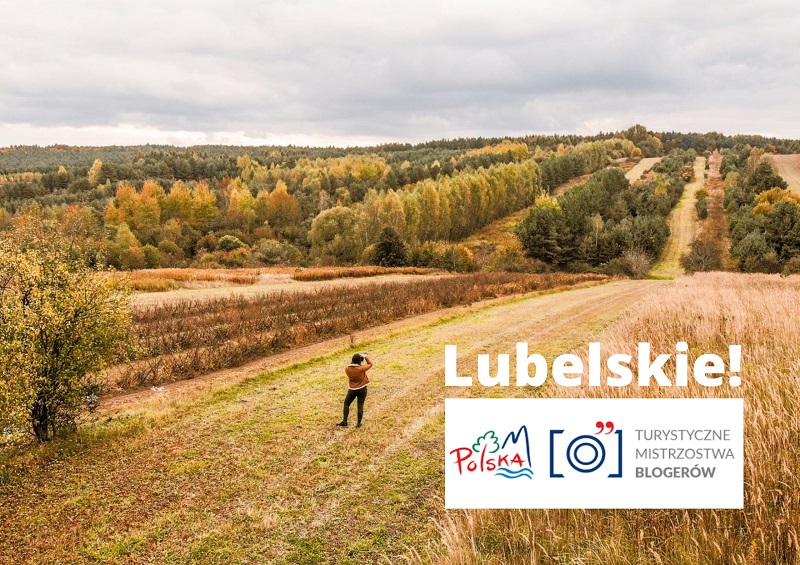 Głosujemy na Lubelskie w Turystycznych Mistrzostwach Blogerów! W poszukiwaniu końca świata przy współpracy z Lubelska Regionalna Organizacja Turystyczna pokazywała Wam jak piękne jest Lubelskie. Teraz czas na Was. Głosowanie trwa do 30 listopada 2021 r., a głosy można oddawać codziennie. Pamiętajcie, żeby kliknąć w link z potwierdzeniem, który przyjdzie na Wasz adres e-mail podany podczas oddawania głosu! Dopiero wtedy głos będzie ważny. Wszystko w Waszych rękach. Do dzieła! Link do głosowania: mistrzostwablogerow.polska.travel/gloso ...
2021-11-01

2021-11-30
Lubelskie w listopadzie będzie pełne wrażeń. Na miłośników dobrego kina czeka Lubelski Festiwal Filmowy oraz Splat! Film Fest. Teatromaniakom polecamy Międzynarodowe Spotkania Teatrów Tańca, Festiwal Teatrów Niewielkich, wydarzenia w ramach Jesieni Teatralnej w Zamościu, czy Maraton Teatralny w Gardzienicach. Muzyka jest tym co kochasz? Bakcynalia, Zaduszki Jazzowe, koncerty Luxtorpeda i Chadek Gospel Choir w Chełme, to tylko niektóre propozycje. Nie zabraknie spacerów z degustacją potraw regionalnych oraz nocnego zwiedzania Kazimierza Dolnego w blasku pochodni. Wolisz przejaż ...
2021-10-15

2021-12-15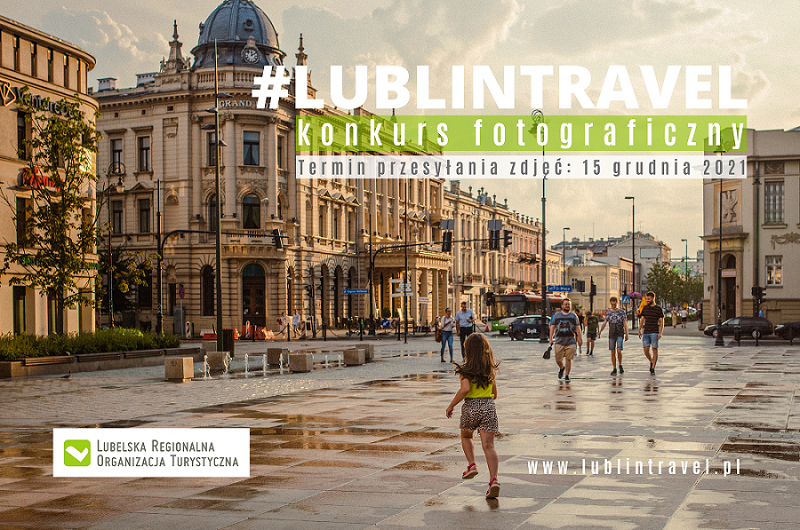 Weź udział w V edycji Konkursu fotograficznego #LublinTravel, organizowanego przez Lubelską Regionalną Organizację Turystyczną. Zdjęcia można przesyłać do 15 grudnia 2021. Tematem zdjęć jest atrakcyjność turystyczna Lublina - jednego z najpiękniejszych i najciekawszych miast w Polsce, docenionego jako Polska Marka Turystyczna. Nie ważne czy jesteś amatorem czy zajmujesz się fotografią zawodowo. Wspólnie tworzymy unikalną galerię zdjęć, którą będziemy prezentować szerszej publiczności na wystawie w Lubelskim Ośrodku Informacji Turystyczn ...
2021-10-01

2021-10-31
Nudna jesień? Ależ skąd! Gdy w świecie przyrody trwają gorączkowe przygotowania do zbliżającej się zimy, lubelskie instytucje kultury także nie próżnują. Przed nami październik obfitujący w ciekawe wydarzenia. W Zamościu cofnij się w czasie o 350 lat i powitaj Króla Michała Korybuta Wiśniowieckiego, w Chełmie zanurz się w świecie teatru lalkowego na Ogólnopolskich Spotkaniach Lalkarzy, zaś w Tarnogrodzie poznaj tradycję ludową dzięki 38. Ogólnopolskiemu Sejmikowi Teatrów Wsi Polskiej. A może marzysz o międzygalaktycznych wojażach? Doskonale! ...
2021-09-14

2021-09-28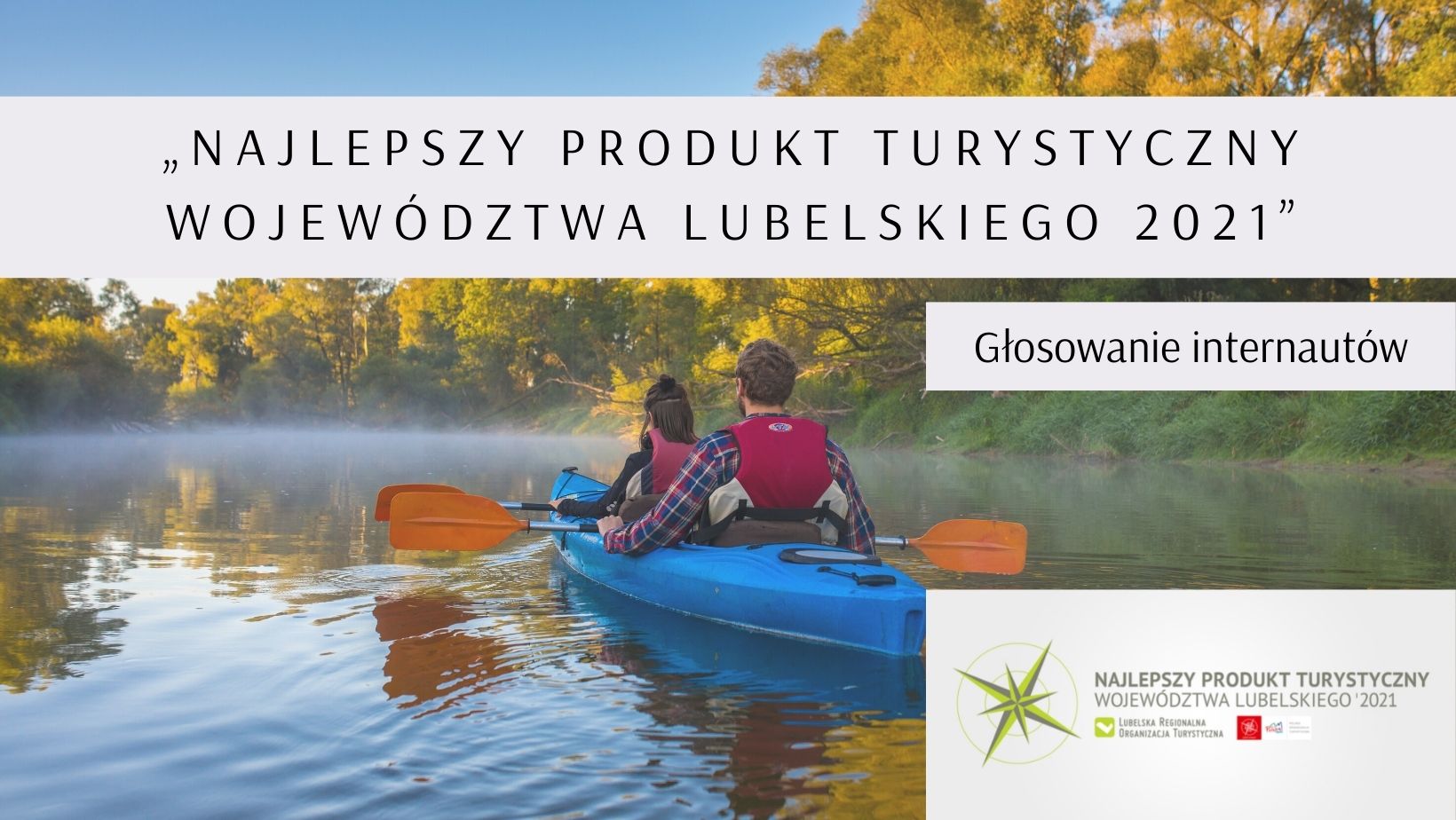 Do tegorocznej edycji konkursu na "Najlepszy Produkt Turystyczny Województwa Lubelskiego 2021" zgłoszone zostały 33 produkty turystyczne z województwa lubelskiego. ...
2021-09-01

2021-09-30
Głodny wrażeń? Lubelskie we wrześniu to najsmaczniejszy wybór! Przed Tobą doskonała polska kuchnia podczas Europejskiego Festiwalu Smaku, Festiwal Wina w Lublinie, Festiwal Win Polskich i Produktów Regionalnych w Zamościu, lokalne specjały na Jarmarku Michałowym w Białej Podlasce oraz Hrubieszowski Festiwal Smaków Świata. A może masz ochotę na coś słodkiego...? Odwiedź III Wojewódzkie Lubelskie Święto Miodu. To nie wszystko - Zamojska Arlekinada i kilkadziesiąt innych fantastycznych wydarzeń znajdziesz w przygotowanym przez nas zestawieniu. FESTIWALE ...
2021-08-01

2021-08-31
Przed nami ostatni miesiąc wakacji. Pakuj plecak i ruszaj w Lubelskie. Zachwyć się nałęczowskim, kolorowym niebem wypełnionym balonami, zasmakuj w gryczakach w Janowie Lubelskim, zanurz się w filmowym świecie w Kazimierzu i Janowcu, poczuj atmosferę dawnych jarmarków w Lublinie i podziwiaj piękno Roztocza z perspektywy rowerowego siodełka. Sierpień w Lubelskiem to czas kultowych festiwali i uwielbianych wydarzeń. Do tego dodajmy jeszcze Tour de Pologne, które ponownie zawita na lubelskie drogi i mamy miesiąc idealny. Sprawdź co, gdzie i kiedy się wydarzy i do zobacz ...
2021-06-01

2021-09-15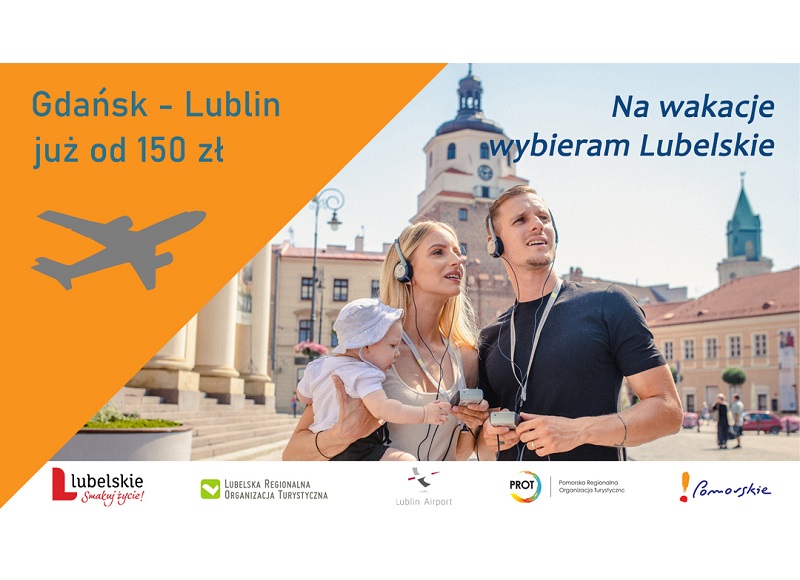 Od czerwca br. uruchomione zostało bezpośrednie połączenie lotnicze na trasie Lublin-Gdańsk-Lublin, realizowane przez Polskie Linie Lotnicze LOT. Podróż z Portu Lotniczego Gdańsk im. Lecha Wałęsy do Portu Lotniczego Lublin i trwa jedynie 70 min. Loty odbywają się dwa razy w tygodniu – we wtorki oraz soboty przez cały sezon letni, aż do połowy września. Zachęcamy do zapoznania się z rozkładem lotów: www.airport.lublin.pl ...
2021-07-05

2021-08-13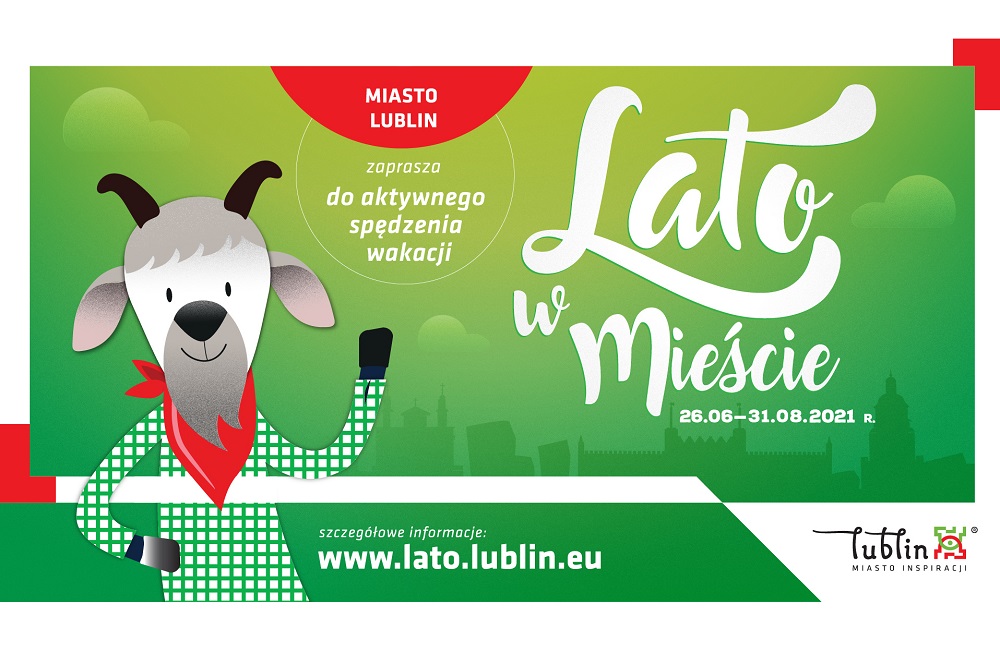 Lato w mieście? Lublin od podszewki to propozycja Lubelska Regionalna Organizacja Turystyczna dla najmłodszych na kreatywne spędzenie czasu w wakacje. W myśl powiedzenia "cudze chwalicie, swego nie znacie" uczestnicy warsztatów będą odkrywali ciekawe miejsca w wybranych dzielnicach Lublina. Pod okiem doświadczonych animatorów kultury i przewodników miejskich, dzieci dowiedzą się jak docierać do interesujących informacji i miejsc. Nauczą się o nich pisać, a także je rysować i fotografować. Pięciodniowe warsztaty pozwolą na stworzenie swoistego przewodnika po dzielni ...