2021-09-01

2021-09-30
Głodny wrażeń? Lubelskie we wrześniu to najsmaczniejszy wybór! Przed Tobą doskonała polska kuchnia podczas Europejskiego Festiwalu Smaku, Festiwal Wina w Lublinie, Festiwal Win Polskich i Produktów Regionalnych w Zamościu, lokalne specjały na Jarmarku Michałowym w Białej Podlasce oraz Hrubieszowski Festiwal Smaków Świata. A może masz ochotę na coś słodkiego...? Odwiedź III Wojewódzkie Lubelskie Święto Miodu. To nie wszystko - Zamojska Arlekinada i kilkadziesiąt innych fantastycznych wydarzeń znajdziesz w przygotowanym przez nas zestawieniu. ...
2021-08-01

2021-08-31
Przed nami ostatni miesiąc wakacji. Pakuj plecak i ruszaj w Lubelskie. Zachwyć się nałęczowskim, kolorowym niebem wypełnionym balonami, zasmakuj w gryczakach w Janowie Lubelskim, zanurz się w filmowym świecie w Kazimierzu i Janowcu, poczuj atmosferę dawnych jarmarków w Lublinie i podziwiaj piękno Roztocza z perspektywy rowerowego siodełka. Sierpień w Lubelskiem to czas kultowych festiwali i uwielbianych wydarzeń. Do tego dodajmy jeszcze Tour de Pologne, które ponownie zawita na lubelskie drogi i mamy miesiąc idealny. Sprawdź co, gdzie i kiedy się wydarzy i do zobacz ...
2021-07-05

2021-08-13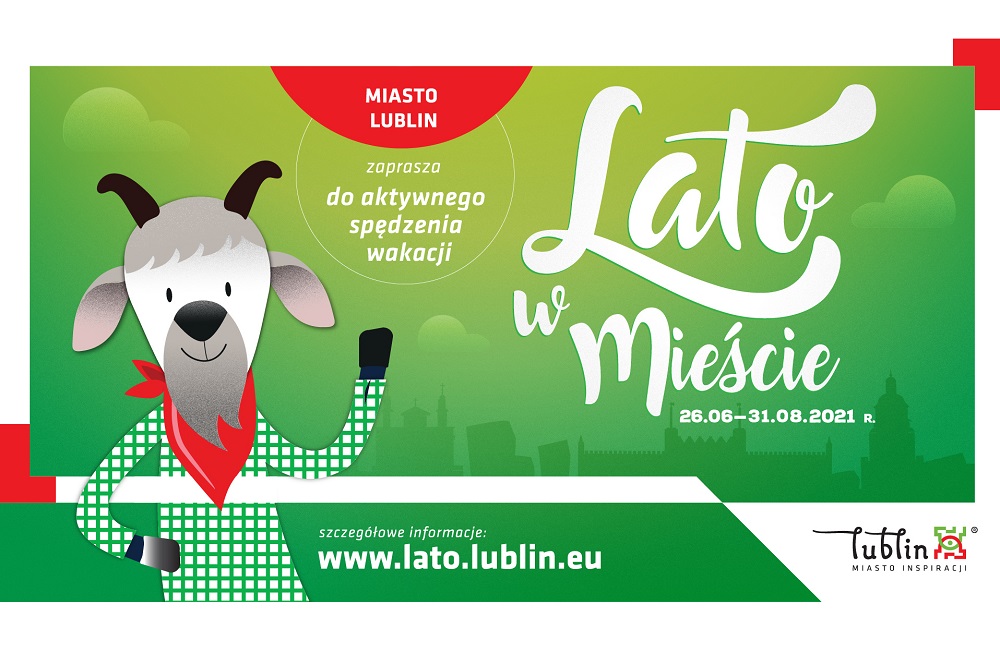 Lato w mieście? Lublin od podszewki to propozycja Lubelska Regionalna Organizacja Turystyczna dla najmłodszych na kreatywne spędzenie czasu w wakacje. W myśl powiedzenia "cudze chwalicie, swego nie znacie" uczestnicy warsztatów będą odkrywali ciekawe miejsca w wybranych dzielnicach Lublina. Pod okiem doświadczonych animatorów kultury i przewodników miejskich, dzieci dowiedzą się jak docierać do interesujących informacji i miejsc. Nauczą się o nich pisać, a także je rysować i fotografować. Pięciodniowe warsztaty pozwolą na stworzenie swoistego przewodnika po dzielni ...
2021-07-01

2021-07-31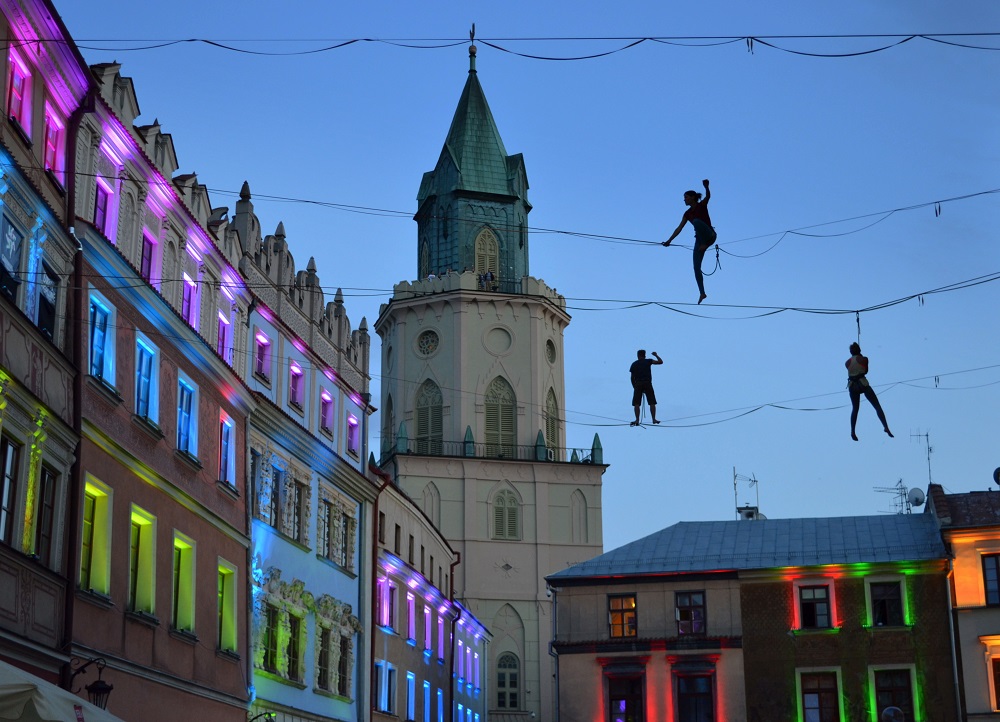 Lubelskie i wakacje to połączenie idealne. Czekają na Ciebie kultowe wydarzenia: Carnaval Sztukmistrzów, Noc Kultury, Zamojskie Lato Teatralne, Festiwal Filmu i Sztuki Dwa Brzegi oraz Kazimiernikejszyn w Kazimierzu Dolnym, Ogólnopolskie Warsztaty i Targi Sztuki Kowalskiej w Wojciechowie, Lublin Jazz Festiwal, Międzynarodowe Spotkania Folklorystyczne im. Ignacego Wachowiaka, sacery z przewodnikiem po Lublinie, Kazimierzu Dolnym i Zamościu - długo by wymieniać, po prostu sprawdź co, gdzie i kiedy się wydarzy i baw się dobrze! ...
2021-06-01

2021-06-30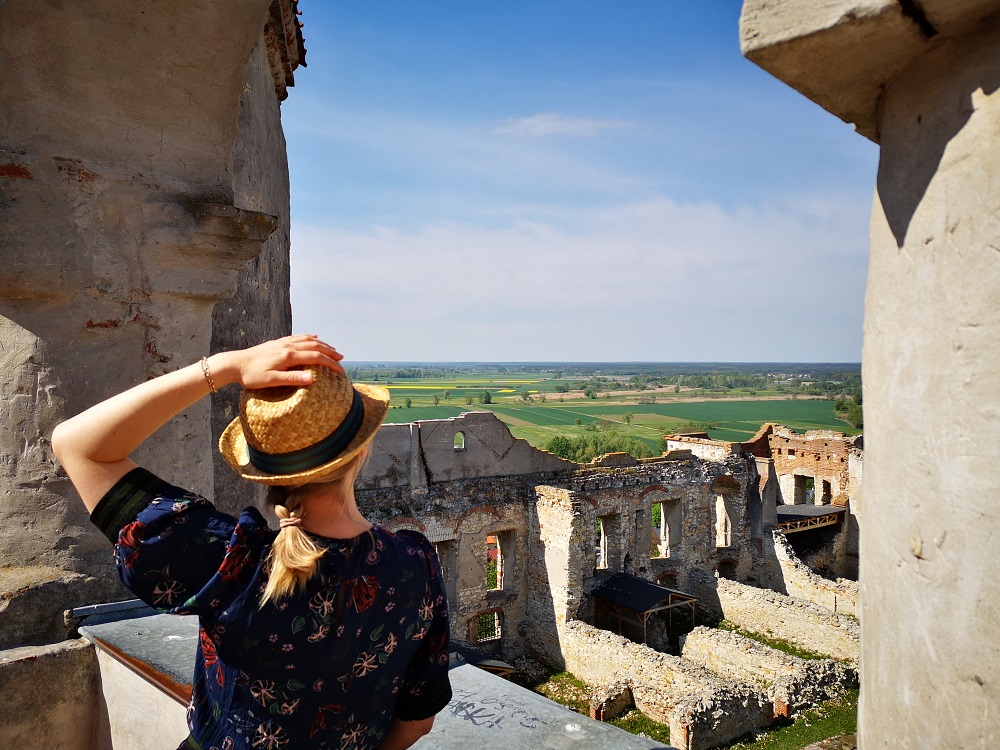 Od magicznej Nocy Kultury w Lublinie, przez wyjątkowy Festiwal Inne Brzmienia do pasjonujących spacerów z przewodnikiem po Lublinie, Zamościu i Kazimierzu Dolnym. Jeżeli wolisz spędzać czas aktywnie, skorzystaj z propozycji spływów kajakowych po rzece Wieprz i imprez rowerowych w Puławach, Białej Podlaskiej, Zamościu i Roztoczu. Sprawdź co wydarzy się w czerwcu w województwie lubelskim! [artykuł aktualizowany] ...
2021-06-10

2021-09-02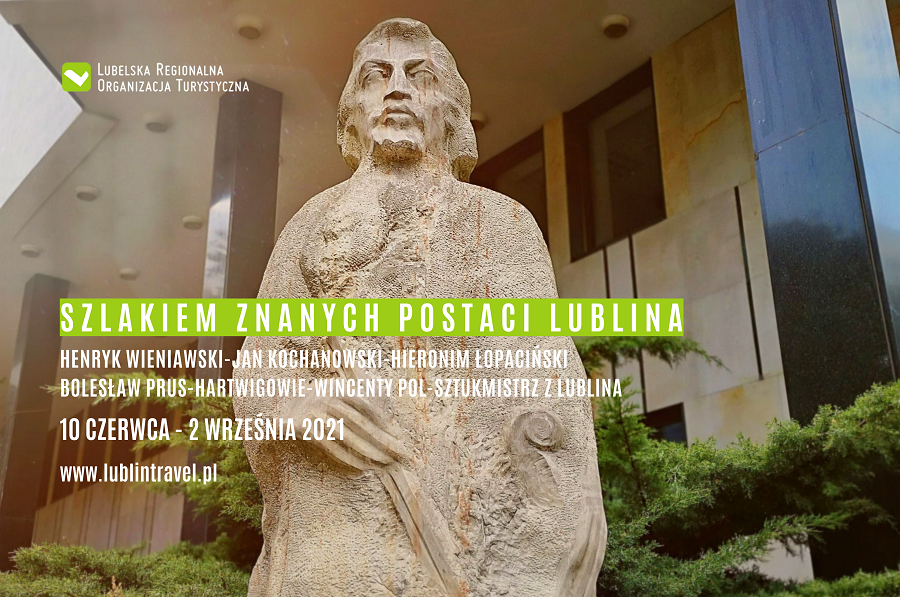 Wielowiekowa historia Lublina została zapisana w zbiorowej pamięci dzięki ludziom, którzy poprzez twórczość wnieśli wyjątkową wartość w losy miasta. Lubelska Regionalna Organizacja Turystyczna zaprasza na cykl prezentacji i spacerów pt. Szlakiem znanych postaci Lublina, które poprowadzi Pani Irena Kowalczyk, przewodniczka oraz autorka wielu przewodników na temat Koziego Grodu. ...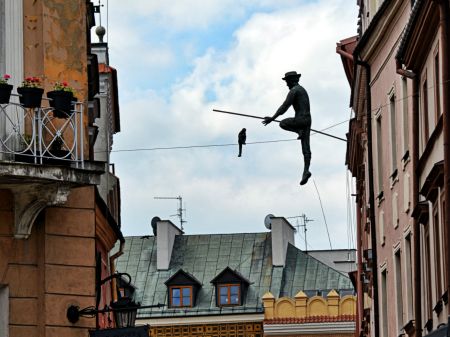 3 czerwca 2021 wypada Uroczystość Najświętszego Ciała i Krwi Chrystusa. W tym dniu zapraszamy do odwiedzin w Lubelskim Ośrodku Informacji Turystycznej i Kulturalnej w godzinach 12.00-18.00. Oferujemy bogaty wybór pamiątek oraz możliwość skorzystania z audioprzewodników, wypożyczalni rowerów czy przechowalni bagażu. Co jeszcze będzie dostępne dla zwiedzających w Lublinie i regionie tego dnia? Sprawdziliśmy! ...
2021-05-15

2021-05-15
Nie spać, zwiedzać! 15 maja popularne powiedzenie nabierze dosłownego znaczenia. Noc Muzeów w Lublinie zapowiada się naprawdę ekscytująco. Sprawdź ofertę muzeów i ruszaj w nocną przygodę pełną pozytywnych wrażeń! ...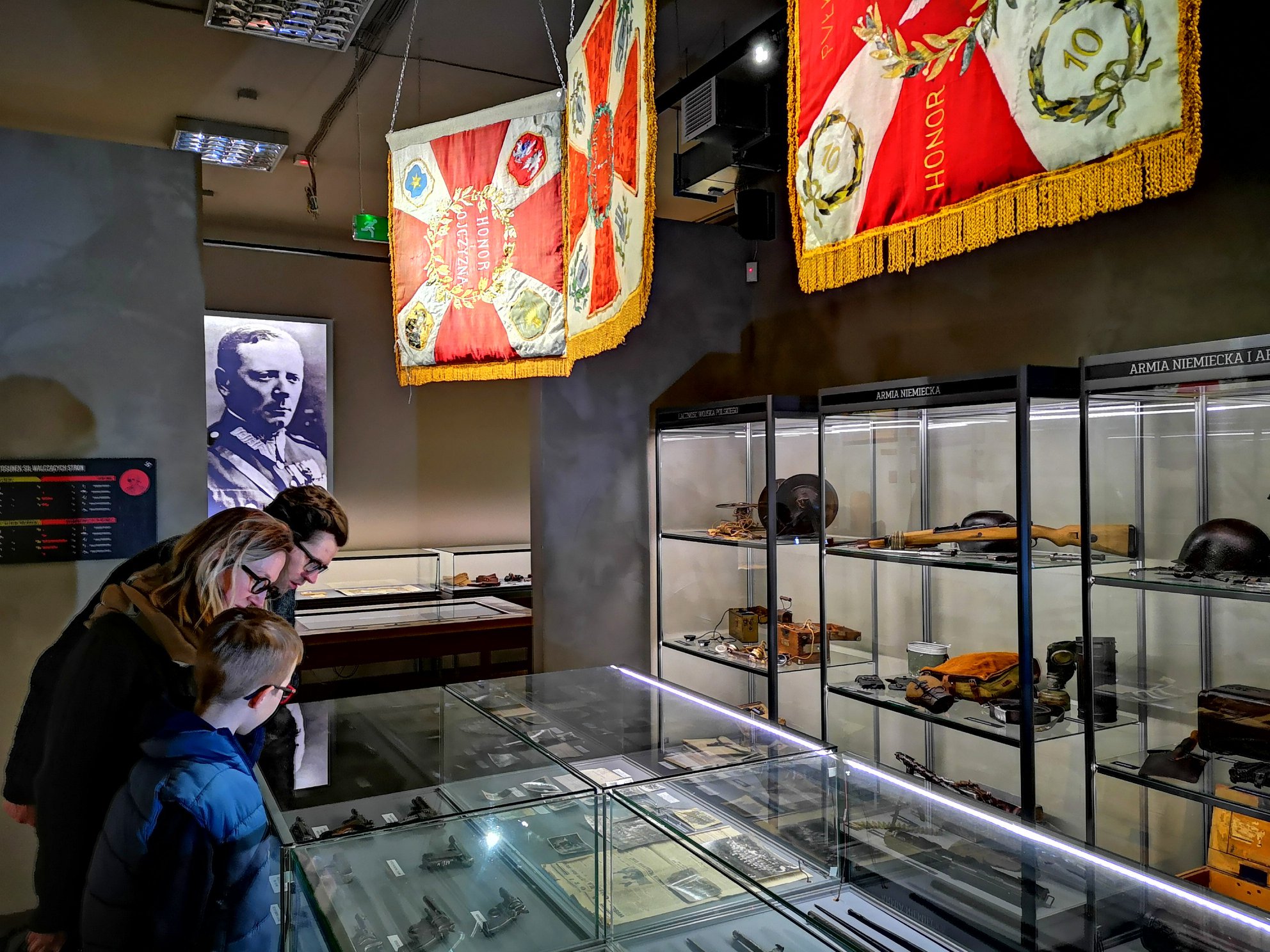 Od 4 maja 2021 r. muzea oraz galerie sztuki ponownie zapraszają w swoje progi. Już teraz możecie zwiedzić m.in. Muzeum Wsi Lubelskiej, Muzeum Zamoyskich w Kozłówce, Muzeum Sił Powietrznych w Dęblinie, Muzeum Czartoryskich w Puławach czy Muzeum Nadwiślańskie w Kazimierzu Dolnym. ...
2021-05-03

2021-05-03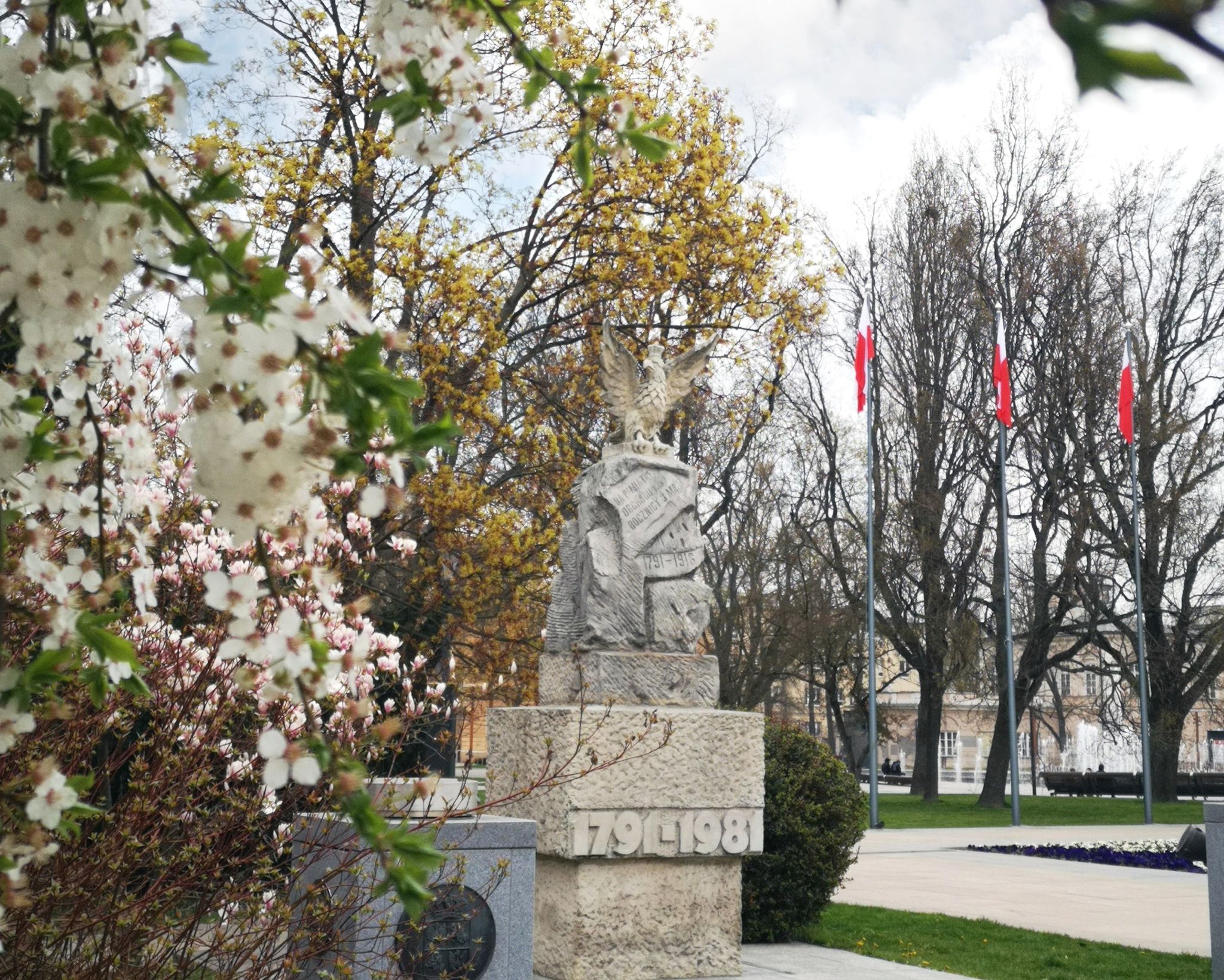 Świętujemy 230. rocznicę uchwalenia Konstytucji 3 Maja - pierwszej w Europie i drugiej na świecie spisanej konstytucji. Lubelskie obchody rozpocznie msza święta w intencji Ojczyzny w archikatedrze lubelskiej o godz. 10.00. Podczas oficjalnej części wydarzenia na placu Litewskim przedstawiciele Komitetu Honorowego złożą kwiaty pod pomnikiem Konstytucji 3 Maja na placu Litewskim, w imieniu wszystkich mieszkańców województwa lubelskiego. Zostanie odegrany hymn państwowy oraz pieśń "Witaj majowa jutrzenko". W programie również apel pamięci i salwa honorowa. ...