2020-03-12

2020-05-03
There is time for travel and time for planning. The exceptional situation related to the spread of the coronavirus caused that, for security reasons, the Polish Government decided to temporarily close cultural institutions such as museums, theaters, galleries, and cinemas to visitors. ...
2021-01-01

2021-12-31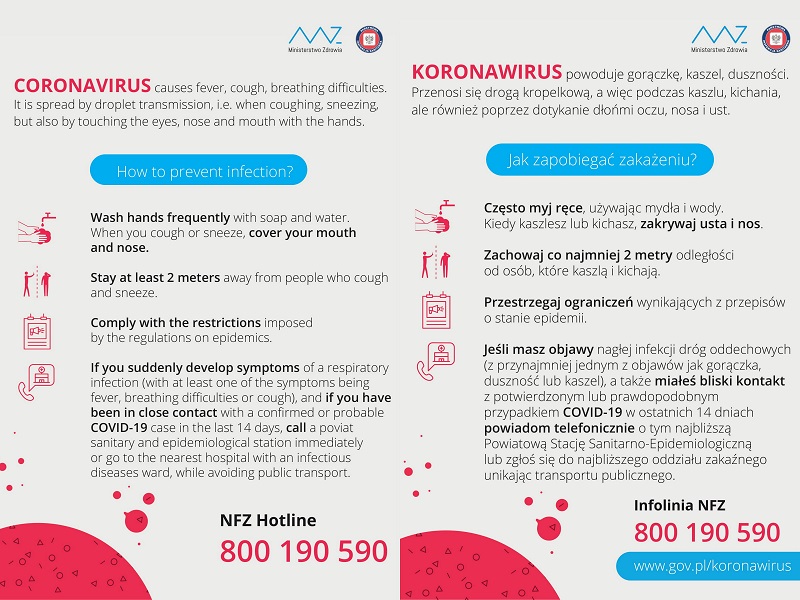 This site is not available in this language. Polish version ...
2020-03-12

2020-05-03
Due to the necessity of maintaining the required precautions in connection with the spread of coronavirus, the Lublin Tourist and Cultural Information Center located at Jezuicka 1/3 street in Lublin, will be closed for visitors from 12 of March 2020 until further notice. ...
2020-03-01

2020-03-31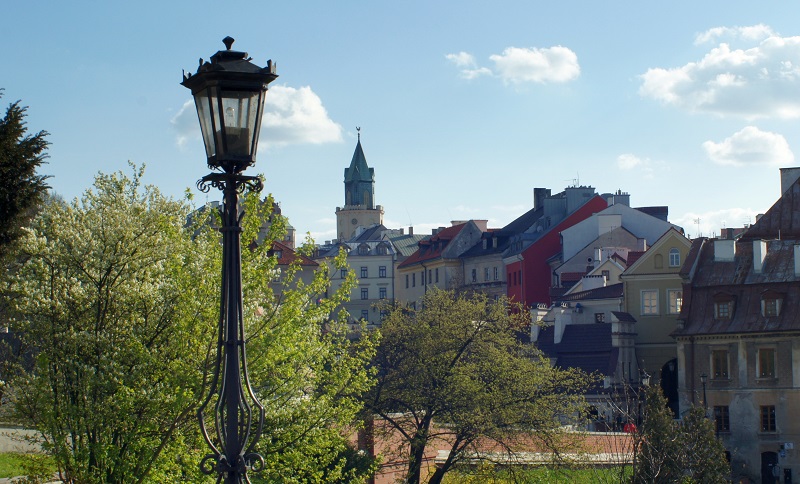 The Spring is almost here, together with so much needed positive energy. Lublin has adapted to this natural law and proposes a vast selection of interesting cultural events. Concerts, walks, workshops, and exquisite exhibitions in the Lublin galleries. Check what's going to happen and have fun! ...
Psst. Boredom? How about some colouring? We have a special colouring book "Lublin legends trail" published by the Lublin Regional Tourist Organisation. We encourage you to downlad and print our PDF version. Enjoy! ...
2020-02-01

2020-02-29
February is rumored to be one of the most romantic months of the year. If you're in love, looking for it, or you simply love life, make sure to visit Lublin. The Old Town alleys are made for charming walks, and the Lublin cuisine will surely touch your heart. In February the fans of delicacies will have an opportunity to attend the Chocolate Festival. Admirers of the legendary actress, Danuta Szaflarska, can't miss the festival "Śleboda/Danutka". And the animal lovers may be interested in yet another edition of Zoo Park. See you in Lublin! ...
2020-01-01

2020-01-31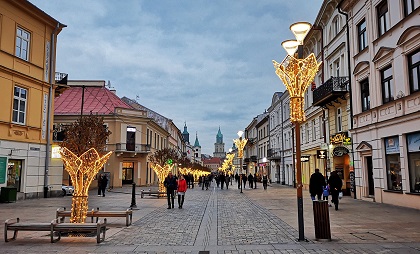 We enter the New Year with enthusiasm, joy, and a lot of positive energy. It's January! Open your still empty calendars and start taking notes. As every year, book the 6 of January for the colorful Three Wise Men Procession. Play something at the Card and Board Games Festival "Board Mania". And last but not least, admire the participants of the international equestrian competition "Cavaliada". Check what else awaits you in Lublin and let's roll with 2020! ...
2019-12-01

2019-12-31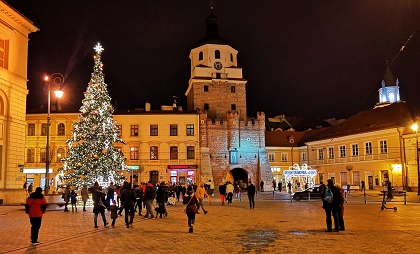 Admire Christmass illuminations during long evening strolls, listen to the Christmas carols. Watch touching plays in the theatres, and intriguing exhibitions in Lublin galleries. See you in Lublin! Ho-ho-ho! ...